WELCOME TO Games at Deino.net
Cheaters' Solitaire
Here is a great game called Cheaters' Solitaire. This is a beautifully rendered version of solitaire with a twist. You can turn the rules off and move cards wherever you wish and you can even peek at face down cards.
Flick the cards around with an intuitive and simple finger motion. After realizing the power of such a simple move you'll never want to go back to playing with a mouse again.
Need a refresher on playing solitaire, click on the tornado and watch the game play itself.
Interrupted by a phone call or just want to take a break, no problem. The game always saves its state so you can come back to where you left off anytime.
And just for fun we added some crazy animations as a diversion. Tap the lightning bolt for a random animation: starfield, gunner, swarm, mess and more!
Watch a sample game while listening to Fireflies:
Here's the start of the game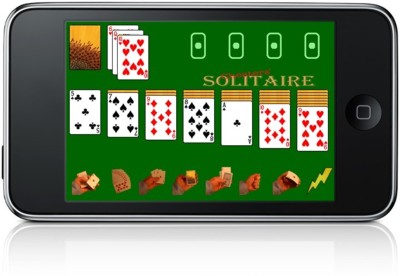 and during the normal process of the game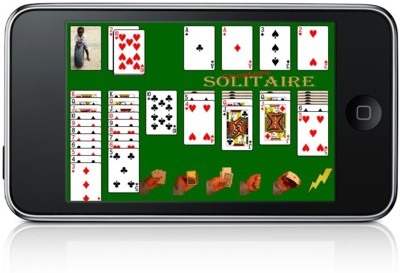 And here's some of the things you can do with the rules turned off.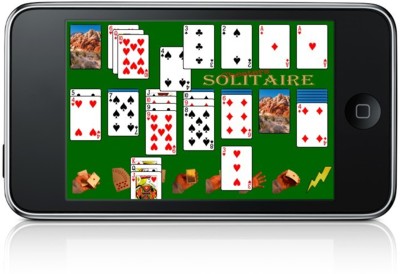 The game has some pretty cool animations too: